Studio: Sculpture Space NYC
"It starts with the clay."
Christopher Russell has been working with clay for over 30 years. In his latest vessels and wall pieces, dynamic in structure and decoration, he is inventing new forms and surfaces, pushing ceramic's possibilities. Each unique piece stands alone as an artwork while complementing interior and architectural spaces.
"I always have the goal of creating work with the command and charisma of a piece of art."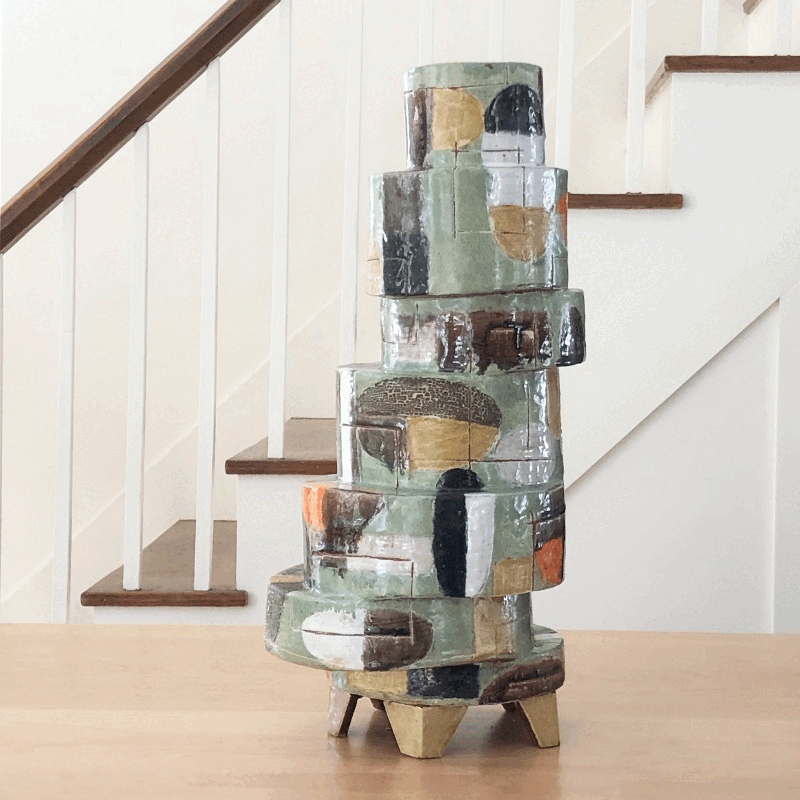 FROM THE STUDIO:
TABLE LAMPS
When I finally switched on my first lamp, I knew the effort to get to that point had been more than worth it. The light brought out the glazes in a whole new way. They glowed; their colors blossomed; their textures, both the shiny and matte ones, were highlighted.
There are a lot of elements that go into a table lamp. Designing, building, and glazing the base is just the beginning. I've been collaborating with a wood turner to make the perfect pieces—necks and finials—to put the lighting together. This neck is poplar, with 4 coats of black dye, oiled and waxed. Cords, shades, plugs: each part plays its function and adds to the unity of the lamp as a piece of functional artwork.
Learning about both the ceramic and electric aspects of the lamps has been very exciting, and perfecting the elements has been a great adventure. I am having fun with the new lamps that are in development in the studio.
"Chaotically colorful
ceramic vessels"
Enter your email to receive information about Christopher Russell's latest pieces, projects and exhibitions.
CONTACT
© 2021 Christopher Russell
All Image Rights Reserved by Photographers: Christopher Russell & Sean Davidson