"It starts with the clay."
Christopher Russell has been working with clay for over 30 years. In his latest vessels and wall pieces, dynamic in structure and decoration, he is inventing new forms and surfaces, pushing ceramic's possibilities. Each unique piece stands alone as an artwork while complementing interior and architectural spaces.
Studio: Sculpture Space NYC
"I always have the goal of creating work with the command and charisma of a piece of art."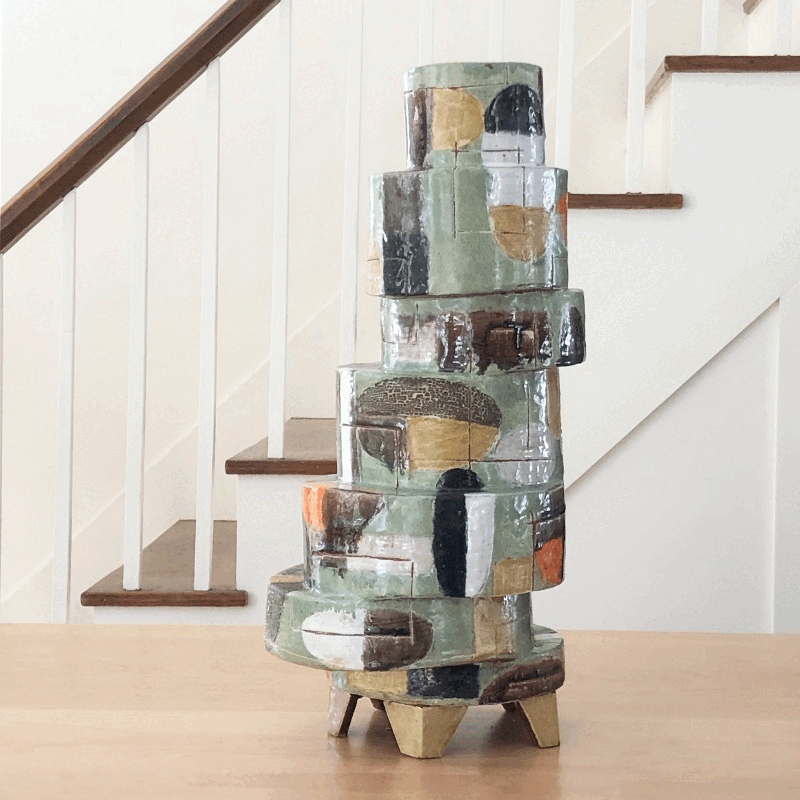 From the Studio:
THE ZURICH COLLECTION
The pieces in my Zurich Collection are inspired by a recent visit, but more by a version of Zurich I had created in my head. Like the big Z at the front of its name, my Zurich was dark, edgy, propulsive. Dada, Surrealism, Modernism, Abstraction: these were the children of my city.
The Zurich Collection vessels and lamps set large, architectural forms against jagged, hard-edged marks. I'm using a high contrast palette, black and white, with injections of pink and ochre. I improvise the patterns with hundreds of paper strips, stenciling one shape, then masking it off for the abutting ones.

I enjoy escaping to the Zurich in my head. It's an inspiring place to explore.
I am delighted to have joined TODD MERRILL STUDIO and to be in the company of so many talented artists and designers.
​
​
​
"Chaotically colorful
ceramic vessels"
CONTACT
© 2021 Christopher Russell
All Image Rights Reserved by Photographers: Christopher Russell & Sean Davidson
​